Regions followed
Everyone is talking about the....
Sacramento Banana Festival
A Celebration Of A Diverse Community

The 2013 Banana Festival Theme will be "Banana Mania".


 
 





Join Us!



Saturday, August 10th,2013
from 10:00am to 7:00pm and Sunday, August 11th, 2013 from 10:00am to 5:00pm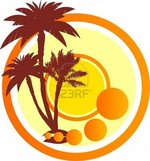 Sacramento Banana Festival
A Celebration Of A Diverse Community
Be a sponsor and part of a  fun exciting festival celebrating American #1 Fruit-the Banana!

What will the whole community be talking about and coming together to enjoy on August 10th and 11th, 2013 from 10am to 7pm
Location: William Land Park at the corner of Sutter Ville and Freeport
Visit our website at www.bananafestival.sojoarts.net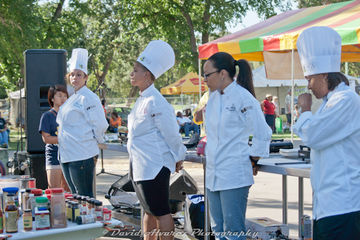 The Sacramento Festival Committee will present the 4th annual Banana Festival, Celebrating:
Multiculturalism

Art

Music

Food

Education

Health & Wellness

Alcohol Free Environment
The event is scheduled for August 10, 2013  through August 11, 2013 at William Land Park in Sacramento, California. The banana has become a star for this festival that finds everything about this yellow fruit "a-peeling." We serve it up in main entrees, beverages, breakfast and desserts. It's the center of contests and the theme of the 5-k run/walk. The festival brings people together to celebrate community, food and fun! This year's festival will celebrate a healthy environment, lifestyles and eating. The event also highlights different cultures in Asia, Africa and the Americas who use the banana as a source of food, art and culture. Last years 2012 Banana Festival attracted over 7,500 attendees. This year we  will collaborate with the Ventura, Ca. Banana Festival to attract audiences in cities through out Northern California. This collaboration will strengthen our outreach to families on a regional level as we celebrate America's #1 Fruit: the Banana! 

 Festival activities include:
"Going Bananas for Health" Power Soul Stroll 5K run/walk -Smashed Chef Challenge-Top Banana Community Awards - Banana Jungle Kids Zone: 
Magic of Healthy Living Interactive On-Site

 

Radio Disney Show

 

will provide the Banana Festival Bunch of Fun Passports station activities. Kids can help build a

 

6 ft Recycled Banana Sculpture with reCREATE

 

Artist Studios and enjoy Bungee jumping - Hands-on art booths-Going green with composting - Themed inflatable's - Bouncers - Games - Raffles and Prizes.

 

Banana Teen Zone: Banana Ping Pong, 
Banana Youth Got Talent Showcase, Kendama contest and much more..
Additionally, the Banana Spirit Health Pavilion will focus on a variety of health related experiences and educational opportunities regarding the benefit of the Banana.
For both days of the Sacramento Banana Festival, the main stage will feature some of the best in international, national and local entertainment. Each and every hour a different group will perform, so there is something for everyone! You can catch a dance show in the morning and relax to cool jazz in the afternoon.
From Celtic rock music, to Brazilian dance, to magic shows, and Multi-Cultural dance and music,
the main stage will showcase more talent this year than ever before.

Featured guest this year will include:
 H'SAO,

 

all the members of this Montréal afro-pop group are singer- songwriters; elements of their various influences are smoothly blended with African rhythms to create fresh songs in a unique style.
Steppin' Hall,

a 6-piece Reggae band from Oakland, California performs a mix of originals and covers from artists such as Bob Marley, Toots, Jimmy Cliff and Jacob Miller. 

Latin Magic Band

 

their group specializes in Cumbias, Oldies, Latin Rock and Old School.
Innersoul

 

is a sophisticated R&B / Sacramento Old School dance band whose soulfully artistic renditions of R&B and Latin dance classics arouse dancers of all musical persuasions.
Chains Required (Bay Area Band)
Ras D

 

Reggae Artist
Urbanfire

 

is Sacramento's first legitimate homegrown reggae band. They possess a versatile and unique sound that spills positive vibes over their many enthusiastic listeners and fans.
Brett "Mr. Eco Man"

 

Edwards is an environmental rap superhero who uses music to

 

empower kids and families to become Eco Heroes by living sustainably and following the messages in his songs.es

 

by living sustainably and following the messages in his songs



  

 





The Banana Festival draws significant participation at every level, such as local business, social service agencies, community based groups and public officials.  Continued supporters of this festival include: General Produce, Sacramento Metropolitan Arts Commission, Molina Health Care, reCREATE, California Correction Peace Officer Association, Labors Union 185, Council Member: Bonnie Pannell, Brown Sugar Gallery, WriteAway Communications Services,Krazy4coupons





 

 

Why is the Festival Important?


The mission and goal of the Banana Festival is to enhance the community's knowledge of art culture and wellness in an elaborate, positive and fun environment. The Banana Festival desires to inspire, ignite and enrich our community, and do this by making the festival accessible and affordable to a wide range of participants. With free parking and a low $5.00 entrance fee, we hope to provide an opportunity for the community to unite and work towards the stability, development and vitality of cultural history, arts and artists.
Our mission is to:
Support and strengthen the value of art, diversity, health and cultural education for children, disadvantaged, abused and victimized youth and their families.

Support and strengthen the role of local artists in our community.

Increase awareness of historical and cultural values found in the visual and performing arts

 Enhance the role of culture and the arts in improving the quality of life for our community

Provide access to information, assistance and creative alternatives for healthy lifestyles.
Who does the Festival Support?
Funds support programs and outreach services to over 15,000 children and youth each year. Children and youth are engaged in free art education, youth development services, health & wellness, mentoring and healing through the arts. 
Save the Date for this year's Sacramento Banana Festival Celebration... We are planning to have a Bunch of Fun!
Banana Mania Non-Alcoholic Drinks for all
Banana Limbo for all
Banana Split Ice Cream Contest (T-shirts)
Banana Table Ping Pong for Teens
Banana Baking Contest   (Ribbons and Prizes)
Best Banana and Pajama contest (Ribbons and Prizes)
Smashed Chef Challenge (Cash award)
Banana Pancake Breakfast
General Produce will their 8oth Anniversary at the Banana festival.  Festival goers can win lots of prizes, make veggie race cars and learn how Banana's get from the plantation to you! 
Banana themed window decorative contest (Ribbons and Prizes)
Banana youth Art exhibit and contest (Ribbons)
Banana Shoebox Float contest (Ribbons)
Little Mr. and Miss Banana Contest (Ribbons/Prizes)
Banana Queen Contest (Ribbons/Prizes)
Banana Fashion Show
Kendama Contest   (Ribbons, Prizes)
Banana Olympics Contest for children (Ribbons)
Carmen Maranda Hat Decorative Contest (Ribbons)
Banana Youth Got Talent Showcase (Ribbons/T-shirts/Prizes)
Banana Power Stroll for Health 5K Run/Walk (Registration fee/Receive T-Shirts)
Car Show/ Banana Theme Decoration   (Entry fee/Cash award)
Banana Mural painting for all
Build a 6 ft Banana Sculpture /recycled material for all 
Banana Seed planting  & composting for kids
Banana Youth Scholarship award (Cash award)
Top Banana Community Reward (Ribbons)
Banana Soap Making and Felting 
Health,Community Resource,Craft,Food and Business Vendors

 
___________________________________________________________________________________________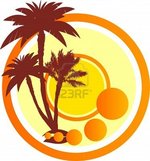 Sacramento Banana Festival

A Celebration of A Diverse Community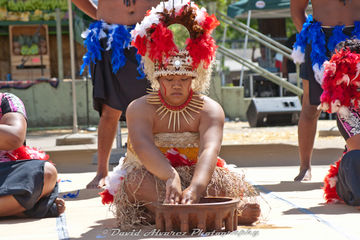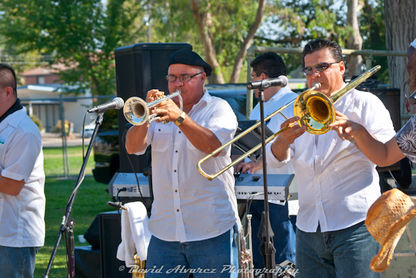 This event creates excitement, curiosity and interest! For more details on the available opportunities please contact Festival Directors: Shonna McDaniels at 916-320-9573 -Daphne Burgess at 916-599-0276 or Richard Pannell at 821-7834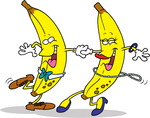 Facebook