Regions followed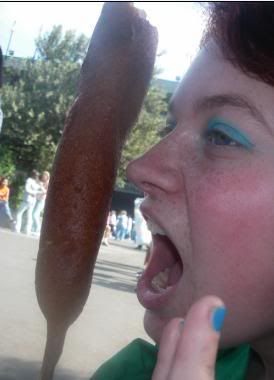 Name: Jackki Hirahara [legally changed!]
Email: jkhirahara@gmail.com
Office: My apartment
Personality: I currently am engaged and moved back to Davis to live our life. Due to our tight budget I'm currently wearing a $12 silver ring Derek gave me. While I'll treasure it forever, Derek and I both want timeless wedding bands that will perfectly represent our marriage. We admire Diamond Lab's ethical stance on diamond production and being able to give these to each other on our wedding day will be the perfect way to start our lives together http://www.dnlrocks.com/derek-and-jackki.html
I am also currently working on political aspirations and working on a political organizing career.
Places Jackki Enjoys: Mishka's Cafe G Street Pub FUNK NIGHT!!! In N Outvery yummy grilled cheese
I am currently writing a blog called "The Do It Yourself Guide for the Student Bride." How I paid for my wedding and my text books. We are getting married August 20, 2011. This is my journey and how I kept my budget low. Check it out!
http://studentbrideguide.blogspot.com
I will posting blogs on making you own invites, cake, flower arrangements and everything else wedding!
---
2007-09-12 13:17:08   what would you recommend from yogurt shack, and what book is DBC reading right now? —StevenDaubert
---
2007-12-05 15:11:28   Hey, if you're car-free and work for the University, take the Car-free Campus Pledge during Dec 3-7th and get on the list of UCD people committed to a more sustainable campus. This is for the Jan 31st "Focus on the Nation" event about climate change. —JoRo
---
2008-04-14 00:08:50   Hi there! I'm interested in joining the Davis Book Club. I found it by clicking around here. I sent an email expressing my interest and requesting some information on how to participate, but it bounced back. I would love to join. Thanks! —CurlyGirl26
---
2010-06-09 11:20:09   I don't know what your politics are like, but Credo is looking for a political organizer. (There are actually two positions on that page that you might apply to, so be sure to scroll down). —CovertProfessor
---
2010-06-10 13:33:37   Excellent!! Good luck!! —CovertProfessor