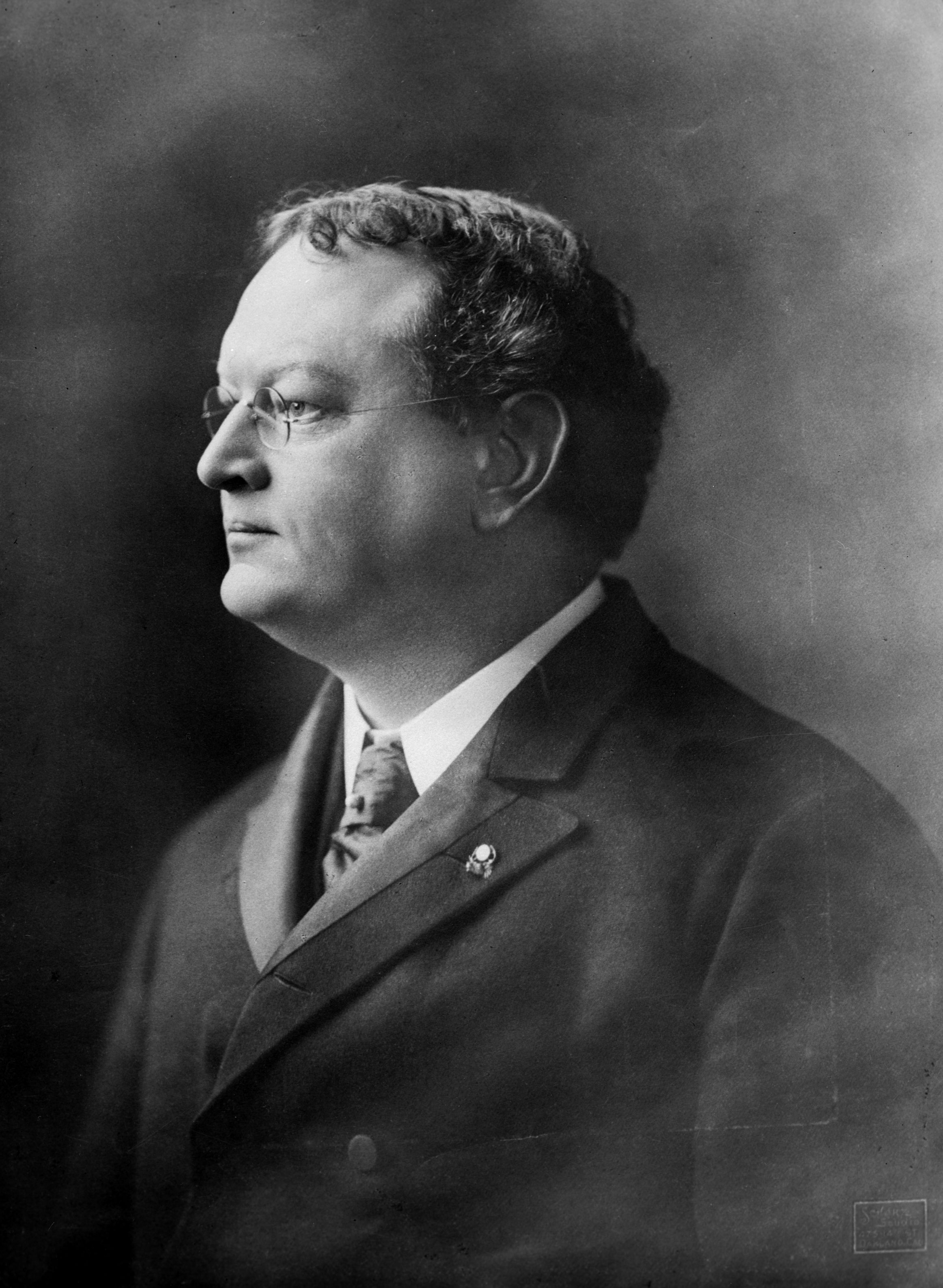 Henry A.Melvin
photo from Elks.org
Henry Alexander Melvin (September 28, 1865–April 24, 1920) was a judge in Oakland and later an associate justice of the California Supreme Court.
Family and Education
Henry was born September 28, 1865,  the son of Dr. Samuel Houston Melvin (1829–February 11, 1898) and Sarah Amanda Slemmons (Melvin) (March 30, 1834–May 11, 1900), who were "near neighbors and close friends" of Abraham Lincoln in Illinois. 1 The family moved to Saint Helena in Napa County in 1873, then to Oakland in 1878.
Henry attended Franklin Grammar School and Oakland High School. [ c.1885, Henry was living in Oakland at 358 East 14th Street. ] He attended the University of California, and received a Ph. B (Bachelor of Philosophy) in 1889. He graduated from Hastings Law School in 1892, and was admitted to the bar that same year.
In 1893, Henry married Sarah Louise Morse (Melvin) (April 12, 1872–December 13, 1938) in Portland, Oregon. They had one son, Bradford Morse William Melvin (August 18, 1894–August 7, 1961).
Career and Social
In 1891 while he was still in school, Henry was appointed a justice of the peace of Brooklyn then elected for a term beginning in January, 1893. He resigned that position in March to become Assistant District Attorney. He later served as Prosecuting Attorney, Chief Deputy District Attorney, and Deputy Attorney General of Alameda County.
From 1901 to 1908, Melvin was an Alameda County superior court judge. On his birthday in 1908 2, he was appointed to the California Supreme Court, serving from 1909 to 1920.
Henry was a member of the Elks (B.P.O.E), eventually becoming Grand Exalted Ruler of the Elks in 1906 Like many men at the time, he was a Mason, rising in the Scottish rite to the 14th level. He was also a member of the Athenian Club, the Nile Club, the Bohemian Club, and the Union League.
Death and Burial
Henry had been ill for some time with "marked symptoms of brain fever." He was hospitalized at Merritt hospital in April, 1920, suffering from hallucinations, including one that he was losing his eyesight. The staff carefully watched him, fearing he would take his own life. During a bath, he eluded an attendant, blocked the door, and drowned himself by thrusting his head into a bathtub. 2 The Melvins are buried in Mountain View Cemetery in plot 16. Henry's grave marker was placed in 1921 by the Elks club.
Henry A. Melvin grave
photo CC-A from Our Oakland
Elks plaque
photo CC-A from Our Oakland
Additional Links