Background
Davis-Monthan Air Force Base or DMB as the locals might call it, is a United States Air Force Base located in Tucson, Arizona.  The base started out in the 1920's as Davis-Monthan Landing Field but wasn't used as an Air Force Base until 1941. The Base was named after Lt. Samuel Davis and Lt. Oscar Monthan, both who were World War 1 Army Air Service officers that were Tucson natives. Both officers passed away in plane crashes, Davis in 1921 and Monthan in 1924. DMB's main goals are to train attack pilots in the United States Air Force as well as providing air support for the United States military anywhere around the world.
The Air Force Base is home to the 355th Fighter Wing and may be better known for the Air Force Materiel Commands's 309th Aerospace Maintenance and Regeneration Group (AMARG) which is known for taking planes apart piece by piece and refurbishing parts to be used on other aircraft or be put back on the current aircraft and sent back out. Davis Monthan's AMARG program may be known to the public and also is a nickname for the base which is sometimes called the "Boneyard".  
The name boneyard originates from the countless number of decommissioned aircrafts that sit inside the confines of DMB. The low humidity, low rainfall and alkali soil makes Tucson the ideal place for aircraft preservation and reclamation of these aircraft. While many of the planes that are decommissioned, Tucson's climate allows for planes to recommissioned if necessary. Davis Monthan Air Force Base is the only parts reclamation facility for all excess military and government aircraft in the United States. This "boneyard" can be seen from the road while driving past the Air Force base and offers great in-person views of the over 4,000 decommissioned military planes. 
Origins
The Tucson Chamber of Commerce aviation committee turned the Tucson rodeo grounds into the nations first municipally owned airfield. Aviation was still in its infancy during this time, but with rapid expansion in aviation over the next few years, in 1927 the airfield was moved to the site where it still stands today to accommodate more planes. At the time, the airfield was the largest municipal airport in the nation. The airfield was used for both municipal and military aviation up until 1940, when military requirements called for the relocation of civilian aviation. The first units that were assigned to the airbase were the 1st Bomb Wing, 31st Air Base Group, and the 41st Bomb Group. The base began operating on April 30th, 1941 with Lieutenant Colonel Ames S. Albro Sr. as the commanding officer. The base was used for heavy bomber training throughout the 1940's along with observation mission training. 
Decommissioned planes scatter the grounds of Davis Monthan Air Force Base
Davis Monthan personnel area around AMARG
Fairchild Republic A-10 Thunderbolts awaiting deconstruction
Aerial map view of DMB
<div style="text-align: center;">  </div>
<div style="text-align: center;"> 355th Fighter Wing and the A-10 Thunderbolt II</div>
Current Operations
Davis-Monthan Airforce Base is made up of several units including;
355th operations group - "consists of five squadrons and over 300 personnel employing 83 A-10C aircraft and an AN/TPS-75 radar system. It provides war-fighters with forces for close air support (CAS), forward air control (FAC), combat search and rescue (CSAR). It also conducts all formal course directed aircraft initial qualification/requalification training."
563rd Rescue unit -  "directs flying operations for the USAF's only active duty rescue wing dedicated to CSAR. The group is responsible for training, readiness and maintenance of one HC-130 squadron and two HH-60 squadrons, two pararescue squadrons, two maintenance squadrons and an operations support squadron operating from two geographically separated operating locations."
355th Maintenance group - "Group directs component repair, equipment maintenance, sortie production and overall daily maintenance operations for 355th Wing and associate units. The 355th MXG supports eight flying squadrons comprised of 75 A/OA-10, 15 EC-130H, 8 HC-130P, and 14 HH-60E combat-ready aircraft with more than 1,950 assigned personnel. It ensures quality of on- and off-equipment aircraft maintenance and executes an annual operating budget of $72.2M."
355th Mission Support group - "provide for the operation, maintenance, and security of Davis-Monthan AFB and facilities in support of assigned, attached, dispersed or en route, and alert units. Provide support for associate units as directed by specific agreement. Train and posture for immediate worldwide deployment of combat support elements in support of higher headquarters tasking."
355th Medical group - Branch of the Military Health System, Their job is to keep all personnel healthy and ready for duty.  They are also tasked with making sure all medical personnel are properly trained and ready to perform their job at its highest standard.
355th wing staff agencies - "The Wing Staff Agencies are a diverse network of departments. Their primary goals are customer service, base coordination, community relations and safety while simultaneously providing direct support to the 355th Wing commander in order to meet mission requirements and Desert Lightning Team members' needs."
(All Mission statements Other than The 355th Medical group come directly from Davis-Monthan Air Force Base > Units, https://www.dm.af.mil/About-DM/Units/)
Davis-Monthan Aircraft Inventory
The Host wing based out of Davis-Monthan is the 355th Fighter Wing. Originally known as the 355th Wing, the Wing was redesignated to the 355th Fighter Wing in 2007. The 355th Fighter Wing is responsible for training the A-10 and OA-10 pilots and to also provide close air support for troops on the ground in conflicts around the globe. If you are in Tucson during the week, you may be able to catch a glimpse of some of the pilots training in the A-10 Thunderbolt II flying over the Downtown or University of Arizona region.
The A-10 thunderbolt is the only aircraft flown by the pilots in the 355th Fighter Wing. The A-10 Thunderbolt II is the only aircraft designed for close ground support making the 355th Fighter Wing that much more important for the United States Air Force. 
While the 355th Fighter wing uses the A-10 Thunderbolt II as its only aircraft, DMB also has other aircrafts within the base. The base houses "84 A-10Cs, 15 EC 130H Compass Calls, 7 HC-130J Combat Kings, 15 HH-60G Pavehawks, a contingent of F-16 Fighting Falcons and 4,000 assorted aircraft in the 309th Aerospace Maintenance and Regeneration Group."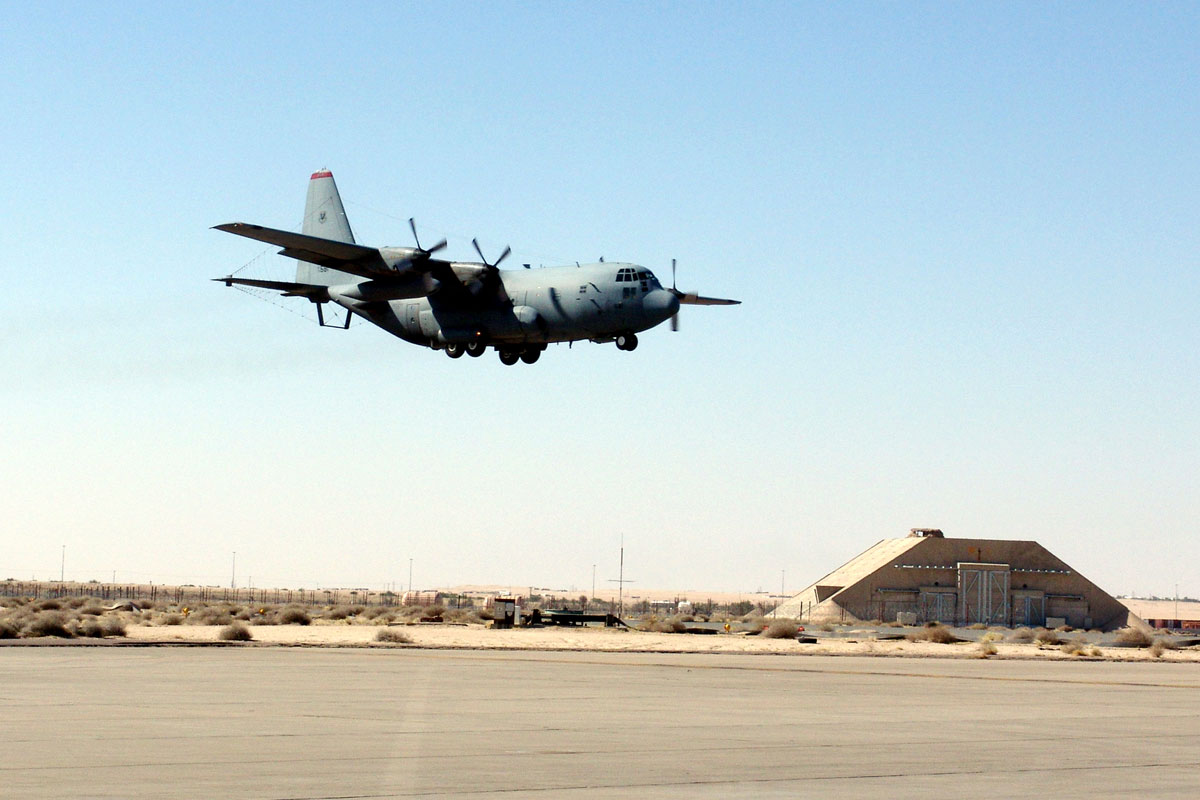 EC-130H Compass Call

Fairchild Republic A-10 Thunderbolt II 
A-10 Thunderbolt II waiting to take off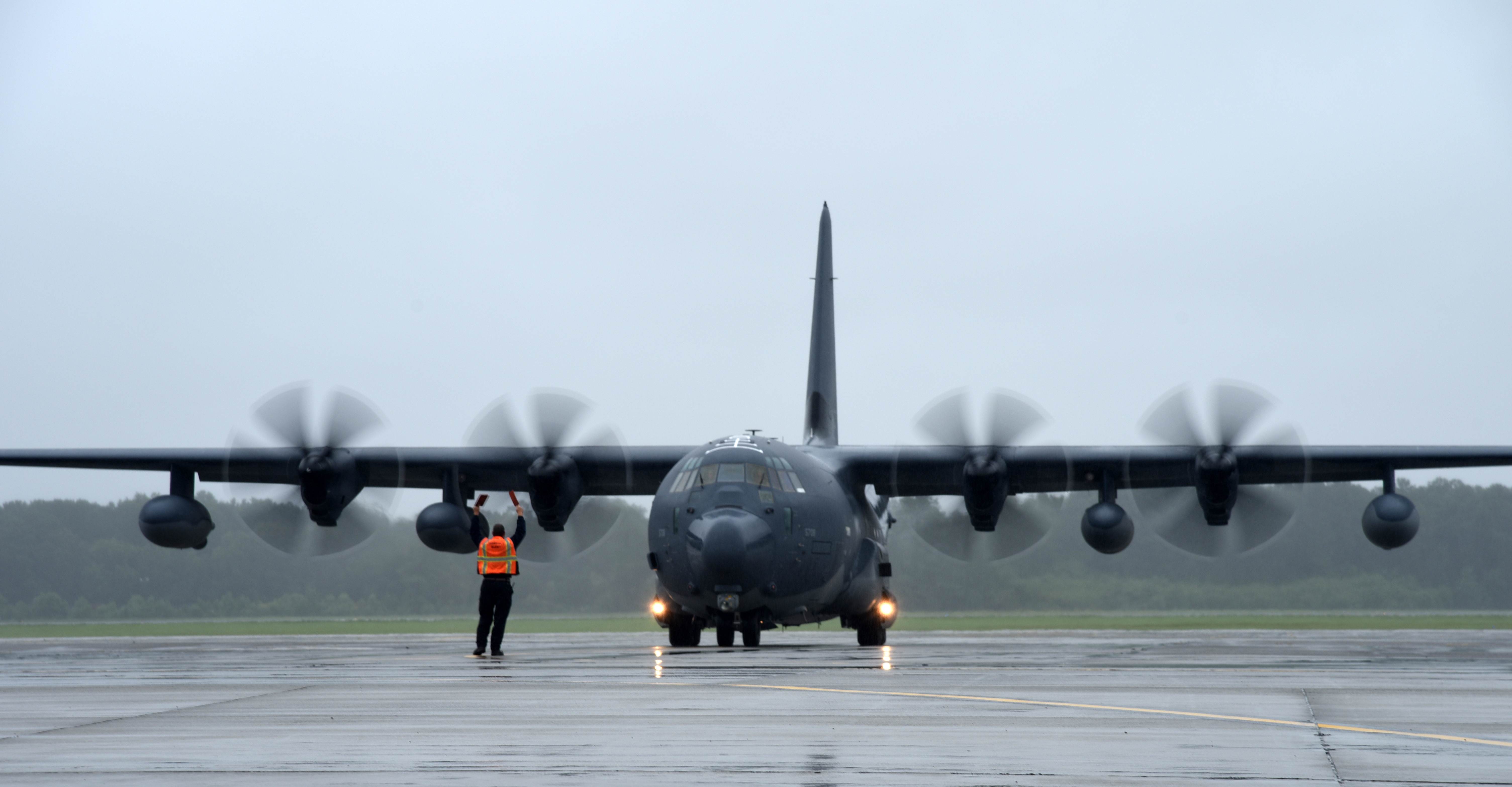 HC-130J Combat King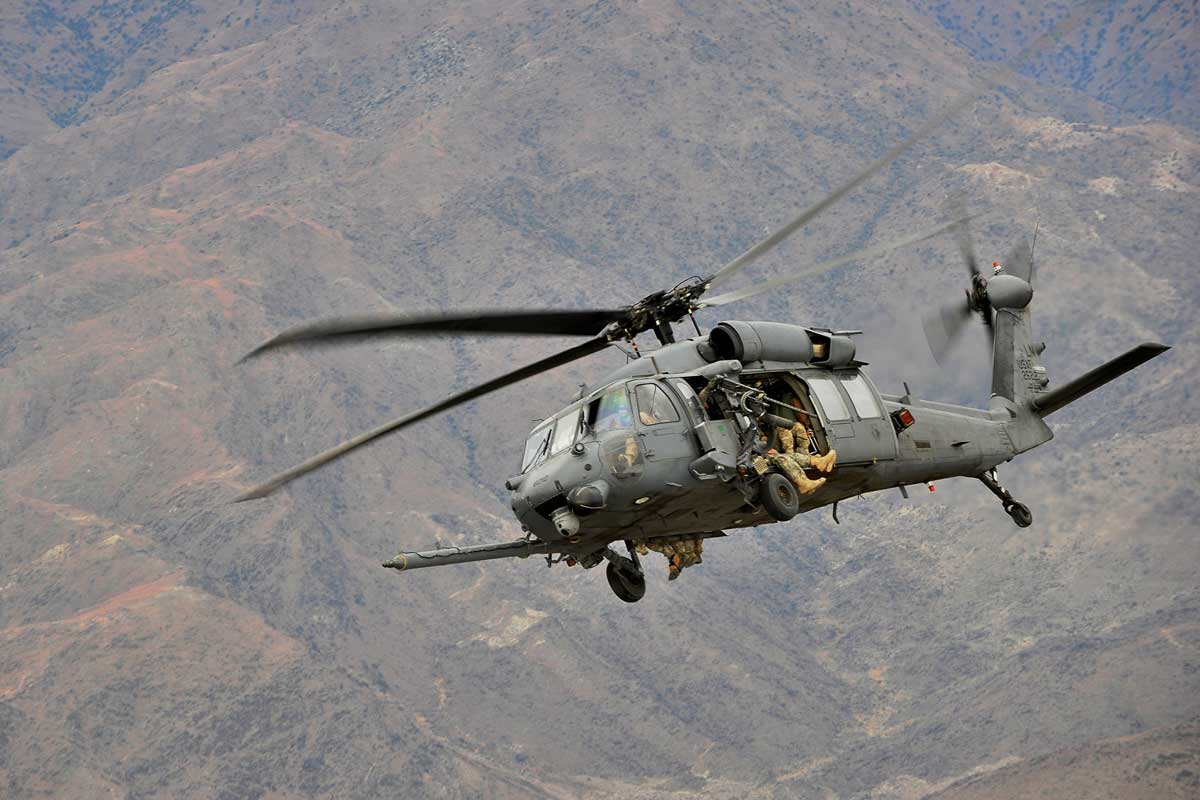 HH-60G Pavehawk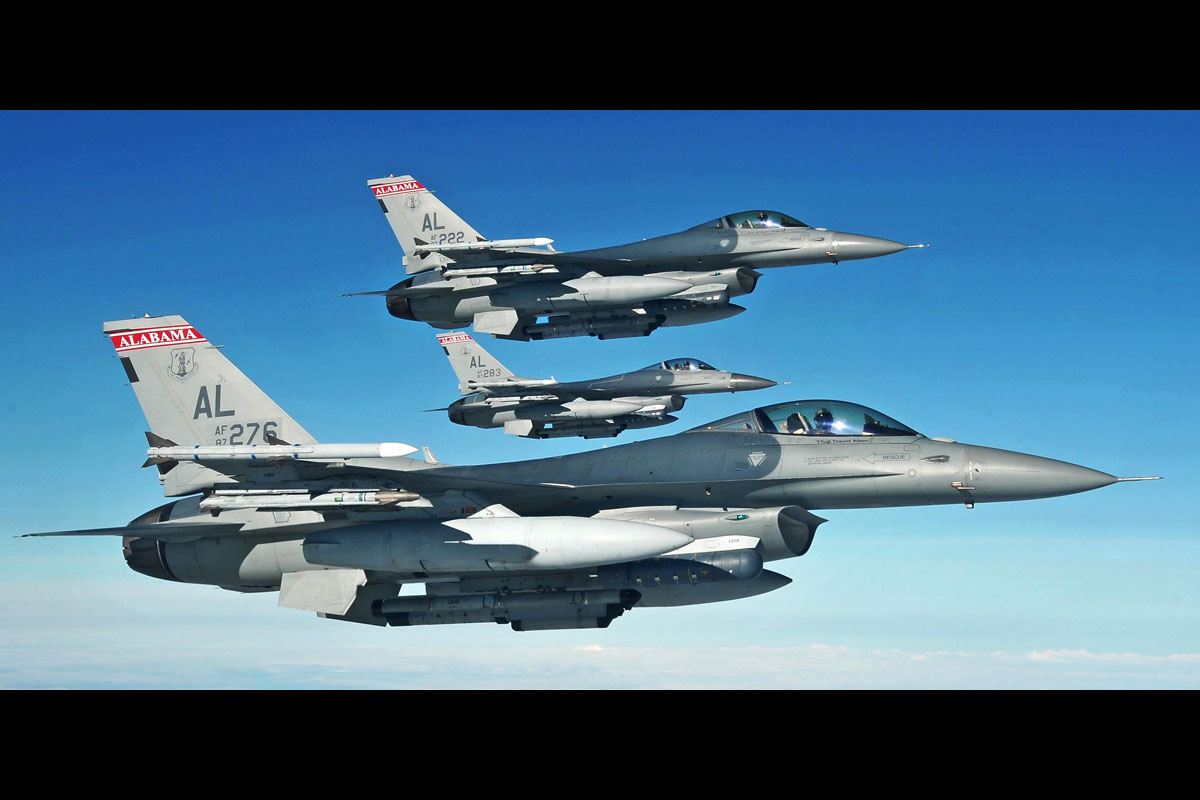 F-16 Fighting Falcons
<div>
 </div> <div>  </div>
References
<div> "Davis-Monthan Air Force Base." About Us Library Welcome to D-M. N.p., n.d. Web. 20 Mar. 2016.</div> <div>  </div> <div> "Davis-Monthan Air Force Boneyard in Tucson: Boneyard Layout, Operations, Tours, and Maps." Davis-Monthan AFB, Tucson, AZ, Largest Aircraft Boneyard in the World, at the 309th AMARG Facility, Tours, Location, Maps, History, Photographs and Access. N.p., n.d. Web. 20 Mar. 2016.</div></div> <div>  </div>
Military.com, https://images04.military.com/sites/default/files/media/equipment/military-aircraft/f-16-fighting-falcon/2014/02/f-16-fighting-falcon_002.jpg. 
Military.com, https://www.military.com/equipment/hh-60g-pave-hawk#lg=1&slide=7. 
Media.defense.gov, https://media.defense.gov/2021/Sep/29/2002864495/-1/-1/0/180915-F-PB262-9001.JPG. 
Military.com, https://images01.military.com/sites/default/files/media/equipment/military-aircraft/ec-130h-compass-call/2014/03/ec-130h-compass-call_005.jpg. 
Davis-Monthan Air Force Base > Home, https://www.dm.af.mil/. 
Davis-Monthan Air Force Base > Units, https://www.dm.af.mil/About-DM/Units/