Welcome to the LocalWiki for Utica, New York! This project is an interconnected community effort to explore, discuss and compile anything and everything about Utica — especially the little, enjoyable things. This entire site is maintained by the people who use it: Everyone can edit this website!
This is a BRAND NEW PAGE, so Utica experts/locals please contribute to our general info and interesting places sections!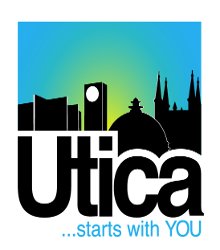 About Utica
Strategically located in Oneida County (within the heart of the Mohawk Valley) & within 500 miles of 17 of the top 50 U.S. markets, the City of Utica has many attributes that make it the ideal location for business and raising a family.
Long considered the socioeconomic hub of Oneida County, the City of Utica offers its residents and visitors small-city charm, abundant industry, affordable housing, ample recreational opportunities and a diverse cultural and ethnic community.
 
Restaurants
http://mvny.org/restaurants/utica/
Attractions
http://www.cityofutica.com/comunity/attractions/index