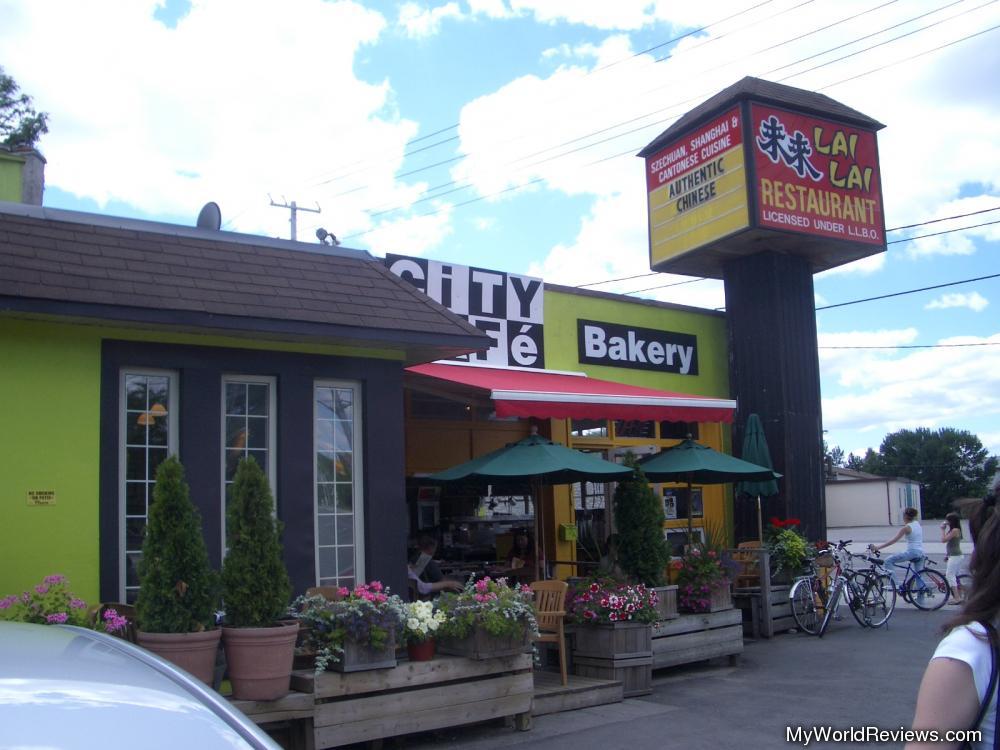 The West Ave. Location
The Ottawa St S location
Location
175 West Avenue, Kitchener, ON N2G 1R9
50 South Ottawa St Kitchener, ON N2G 3S7
Hours
Please fill in hours
Payment Method
Cash, honour system.
Wheelchair accessibility
Ramps, easily accessible.
City Cafe is a local bakery that specializes in stone-fired, fresh bagels and breads, typically made every morning for customers seeking a delicious breakfast. Coffee and other beverages are available, as well as condiments. City Cafe utilizes the honour system for payment; all items are clearly labeled with their price, which you add up as you go along, depositing your accumulated cost into a "fare" jar when you have everything you want. They do have change if you come ill-prepared with dollar bills, but boast to potential thieves that the only thing they keep in their safe is "a collection of Frank Sinatra CDs."
Related Links