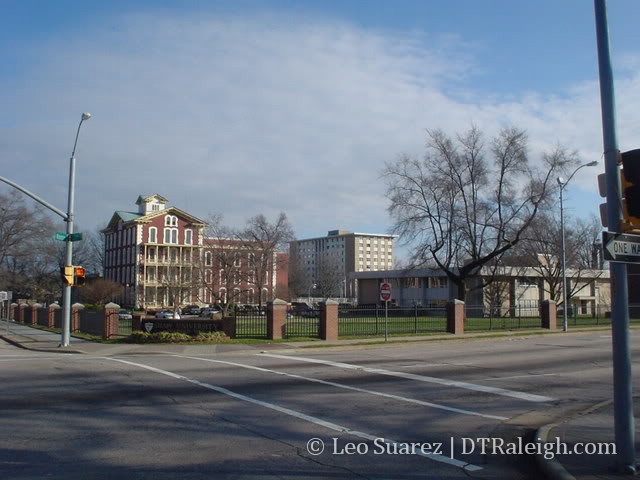 Shaw University (2007)
Shaw Collegiate Institute was established at the conclusion of the Civil War by Union Army veteran Henry Martin Tupper to provide education for African-Americans. In 1870, Mr. Tupper bought land for the school with $5,000 donated by Elijah Shaw, a Massachusetts textile manufacturer. The students built the original buildings with bricks that they made from the red clay found on the campus.
Now the oldest historically black university in the South. Located in the heart of the capital city, this baptist-related, four year liberal arts institution offers 30 undergraduate majors as well as numerous masters and PH.D. programs.
Welcome to Raleigh, Y'allWelcome to the Raleigh LocalWiki!
This is a collaborative, community-driven effort to share the local info about Raleigh, North Carolina. You are invited to share what you know about the people, places and things in Raleigh - especially the weird, little enjoyable things.
Everyone in Raleigh can edit this website! Just click Edit at the top any page and jump in. Your contributions will help make Raleigh LocalWiki even more useful. Can't find a page on something? Make one! The power is at your fingertips. Visit the about page to get started or just browse around and enjoy.